Boosts Your Website Traffic!
Digital2Design is a digital marketing agency that specializes in digital strategy. Since our founding in 2020, our team comprises a diverse group of designers and marketers. 
We aim to offer professional and cost-effective website solutions to empower businesses in establishing a strong online presence.
Digital2 Design is your trusted partner for YouTube marketing, website development, video editing, social media marketing, and graphic designing. Our expert team excels in these areas, helping your business reach new heights. With our strategic approach, we enhance your online presence to capture the attention of your target audience and drive substantial growth. Trust Digital2 Design as the catalyst for your digital success.

First Working Process
At digital2design, our core focus is on devising effective business strategies for our clients
Dedicated Team Member
We, as a team of experienced professionals, are committed to driving online business growth. Employing a data-driven approach, we continuously explore novel techniques to engage with our clients' target audiences.
24/7 Hours Support
Our team possesses extensive knowledge of our clients' products and services, enabling us to deliver sustained 24/7 support to them.
Fresh Ideas for Every Business
 Our approach involves a thorough understanding of your brand, target audience, and business goals, enabling us to craft a digital strategy that is finely tuned for success. 
Digital2Design prioritizes your peace of mind by eliminating worries about missed deadlines or unexpected costs. We assure you of timely delivery, strict budget adherence, and unwavering client satisfaction.
Our Story
Passion is essential for achieving greatness in your work
2020
Built relationship with clients
In our inaugural year, we had the privilege of working with two satisfied clients, helping to establish a foundation of trust and credibility around our agency
2021
Fostered a team and clientele
In 2021, we experienced significant growth, working with approximately eight clients and expanding our team to include 24 dedicated employees. During this time, we focused on developing our teams expertise and nurturing strong relationships with our clients.
2022
Expand our Clientbase
our team of highly skilled professionals has successfully increased our client base. Through our expertise, we have designed and developed user-friendly websites that have greatly improved our clients' online presence and visibility.
2023
Continuous Improvement
We have successfully increased our clients, delivering tangible results and assisting businesses in accomplishing their objectives through well-executed digital marketing strategies
At digital2design, we believe that the best digital marketing campaigns are created by a diversified team of skilled individuals with significant expertise. 
Our team is consists of committed individuals with extensive experience who are dedicated to supporting businesses in attaining online development.
SEO Consultancy
Our SEO services encompass various effective strategies, including conducting backlink analysis, optimizing for local SEO, addressing technical SEO aspects, developing content strategies, and implementing monitoring and analytics techniques.
Competitor Analysis
No matter the size of your business, we have the capability to provide comprehensive assistance for your diverse needs. Our services include continuous monitoring and analysis of your competitors, enabling us to identify emerging trends, adapt strategies, and help our clients to stay ahead in search rankings
Social Media Marketing
By helping our clients harness the power of social media effectively, we've enabled them to connect with their audience, fostering strong relationships. As a result, our clients have experienced heightened brand awareness, lead generation, and increased sales.
Creative Approach
Ea pro tibique comprehensam, sed ea verear numquam molestie. Nam te omittam comprehensam.
Guaranteed Success
Ea pro tibique comprehensam, sed ea verear numquam molestie. Nam te omittam comprehensam.
SEO Optimization
Ea pro tibique comprehensam, sed ea verear numquam molestie. Nam te omittam comprehensam.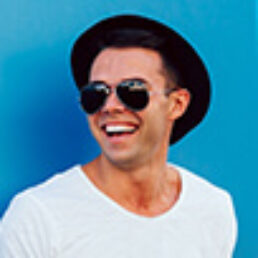 From the very beginning, we were thoroughly impressed by the expertise and dedication of the Digital2 Design team. Their in-depth understanding of our business and objectives was evident as they crafted a visually captivating and highly functional website for us. Since partnering with Digital2 Design, we have witnessed a remarkable surge in website traffic, further solidifying their impact on our online presence.